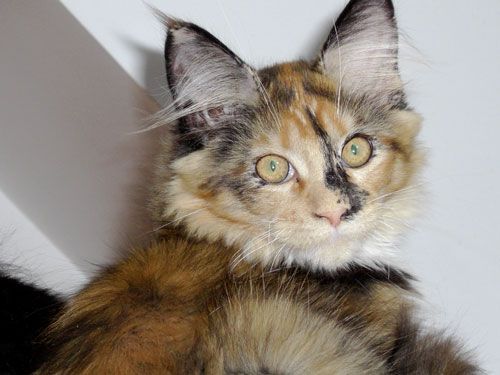 Born: July 11, 2008
Sire: IW SGC MTNest Nevermore
Dam: IW SGC Noracoon Violet Elizabeth of MTNest

Flora, as we have nicknamed her, was added to our breeding program in 2009. She had a very short career as a show cat as she was much more interested in raising kittens. She is a lovely tortie with white with a loving, caring personality. She is very attentive to her young kittens and really loves being a mom.